2x LED Car Door Led Laser Projector Logo Shadow Light Special For BMW All Series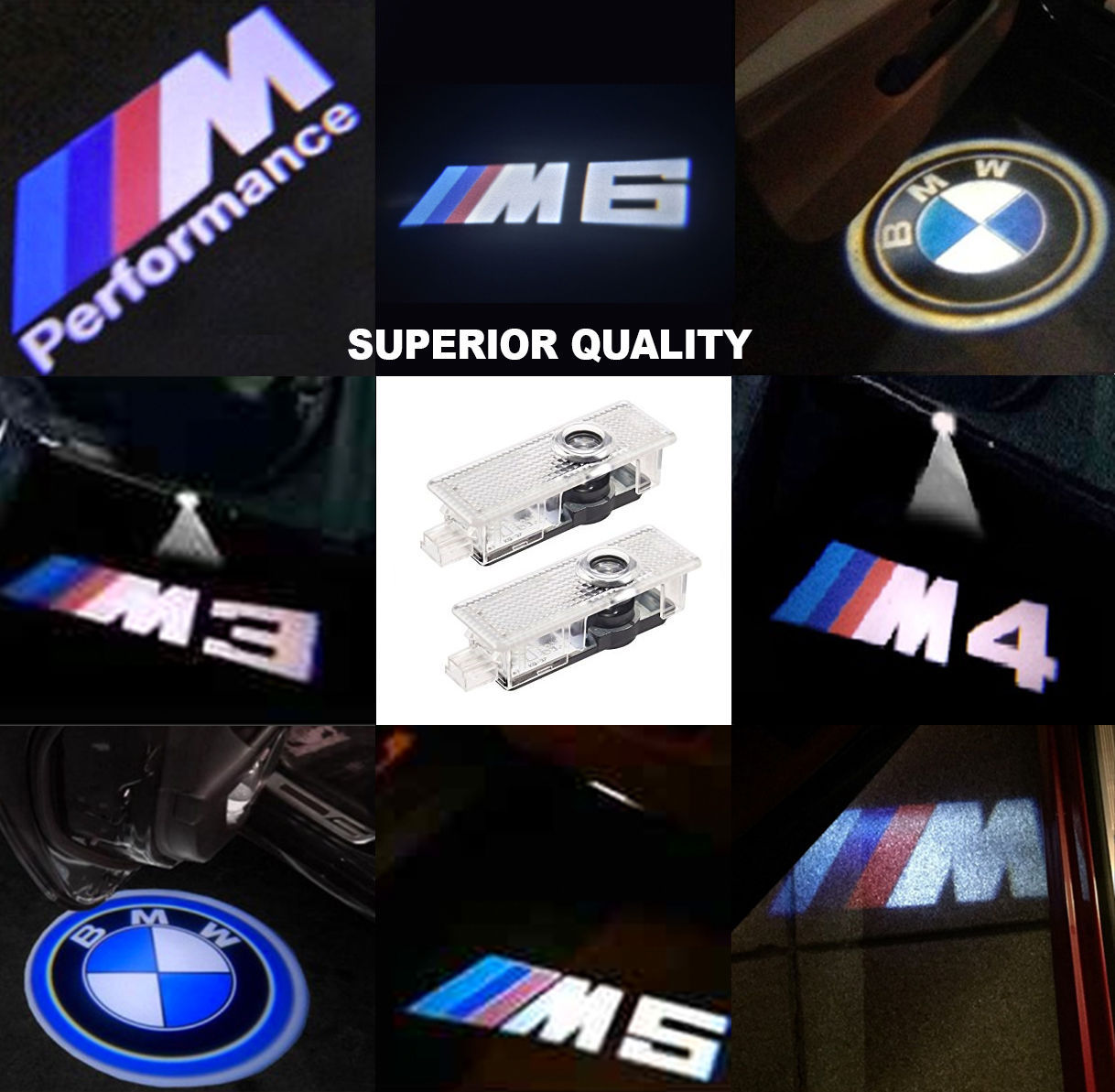 Enhance your vehicle by fitting the CREE LED door puddle lights which have been designed using aluminium build and plastic for durability. Simple Installation, easy plug and play. The projector lights will light up as soon as you open the door and close once you close the door.

Features:Premium Set (1 Set includes 2 LED Projector Lights) Type: Exceptional Quality Aftermarket ProductVoltage: 12V (5v)Application: Lamp Holder for BMWEasy to Assemble - -No drilling required Simple Installation, Plug and PlayLow energy consumption compared to factory bulbsCanbus Error Free Bulbs - No error messages Please note: all trademarks and trademarks are the property of their respective owners and are used for descriptive purposes only. This product is a compatible product, not an OEM product.1 Year Warranty

Please note: Unlike other projector lights that are on offer, we include 2 wire adapters that may be required for assembly.

Please note: this is a product of excellent quality and should not be confused with other projector lights more convenient, or other types of cheaper projector lights that are on offer.



Compatibility:BMW SERIES 3 – 2004-2016 BMW SerieS 4 – 2014-2016 BMW SERIES 5 – 2004-2016 BMW SERIES 6 – 2004-2016 BMW SERIES 7 – 2003-2016 GT – 2010-2016 Z SERIES – 2003-2013 M3 – 2009-2016 M4 – 2014-2016 M5 – 2012-2016M6 – 2012-2016X3 – 2007-2016 X5 – 2007-2016 X6 – 2008-2016 Please ensure that your vehicle has puddle lights and the correct fitting type before purchase.

To ensure compatibility, we recommend you compare your existing door light to the one in our fitment for correct fitment.