VMware Workstation 15 Pro ⭐ Lifetime⭐ Fully Licensed Version⭐Multiple pc,s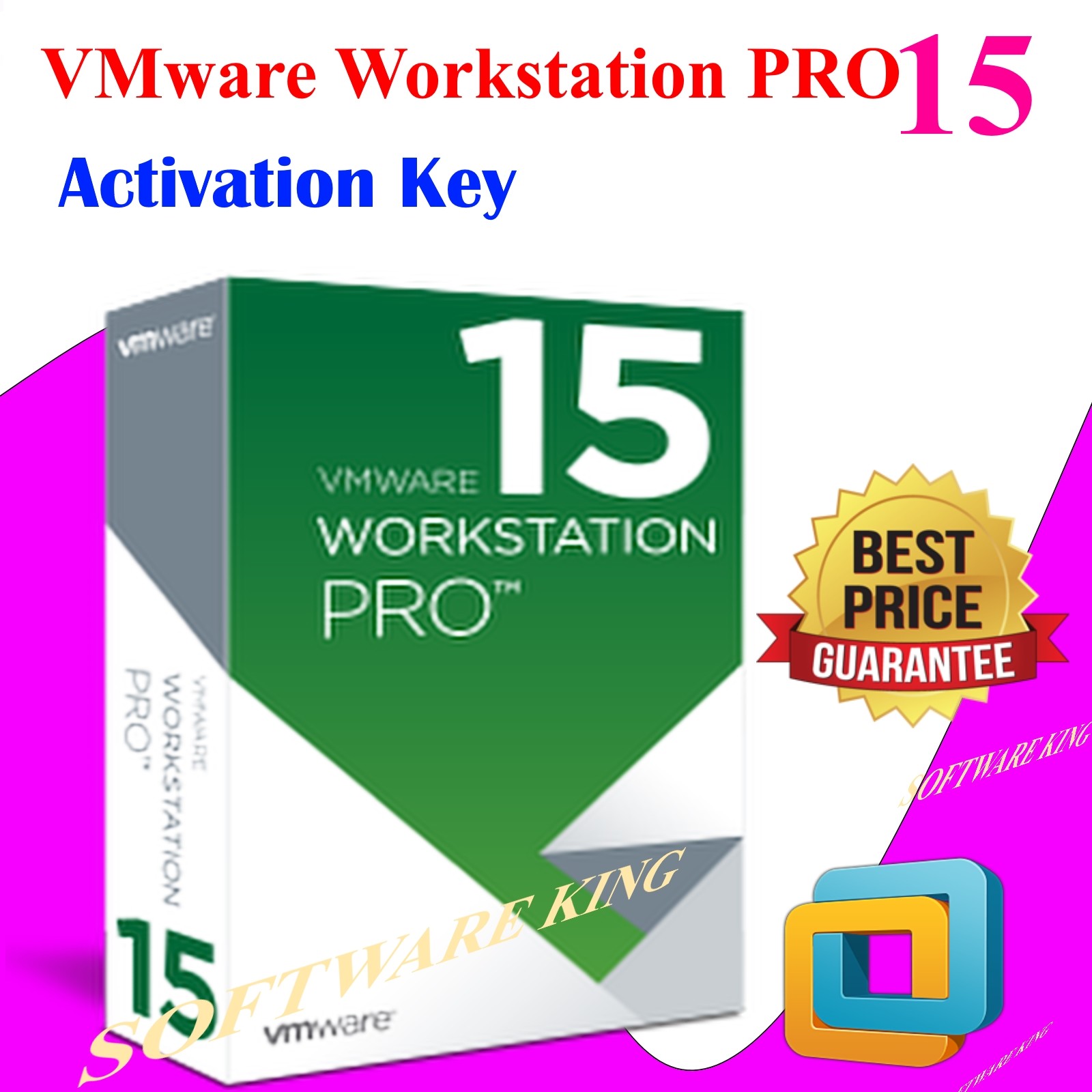 VMware Workstation 15 Pro Lifetime License

marquee Effects Before order must read description first

IF YOUR FEEDBACK IS LESS THAN 10 SO PLEASE DON'T BUY OUR PRODUCT. IF YOU WILL BUY THIS ITEM THEN WE WILL CANCEL YOUR ORDER AND WE WILL BE REFUND YOU.AND WILL NOTHING TO SEND YOU VIA EBAY MESSAGE.

Digital delivery by eBay message within minutesmarquee Effects ⭐⭐⭐NO PHYSICAL SHIPPING BY POST⭐⭐⭐

For Windows only



VMware Workstation Pro is the industry standard for running multiple operating systems as virtual machines (VMs) on a single Linux or Windows PC. IT professionals, developers, and businesses who build, test or demo software for any device, platform or cloud rely on Workstation Pro.

Run Multiple OSs on a Single PC

VMware Workstation Pro allows you to run multiple operating systems at once on the same Windows or Linux PC. Create real Linux and Windows VMs and other desktops, server, and tablet environments, complete with configurable virtual networking and network condition simulation, for use in code development, solution architecting, application testing, product demonstrations and more.

Connect to VMware vSphere

Securely connect with vSphere, ESXi or other Workstation servers to launch, control and manage both virtual machines (VMs) and physical hosts. A common VMware hypervisor maximizes productivity and enables easy transfer of VMs to and from your local PC.

Develop and Test for Any Platform

Workstation Pro supports hundreds of operating systems and works with cloud and container technologies like Docker.



Secure and Isolate Environments

Run a secure second desktop with different privacy settings, tools, and networking configurations, or use forensic tools to investigate OS vulnerabilities. The workstation provides one of the most secure hypervisors in the industry and delivers powerful features for IT security professionals.



This license is activation license for the full Pro Version of VMware Workstation 15

What you get sent by email: NO DVD OR CD WILL BE SENT OUT

VMware Workstation 15 PRO Lifetime Activation License Key



How To InstallInstall The Program or Activate TrialUse Given License Key To Register ProgramEnjoy VMware Workstation 15 Pro Full Version

- - - - - - - - - - - - - NOTE - - - - - - - - - - - - -

Please ignore shipping information as this is an official software download link and license key will be sent to your eBay message within a Minutes, or maximum 4 hour after payment is received. No CD or DVD will be shipped.

Lifetime license key for VMware Workstation 15 Pro uses only.The license key is not intended for registration or creating an account with the official site.The license key is only for activation of the product and not more.No free updates to new versions.You can install the program and activate it with the same key at any time on 5 PC

Contact us if you have any questions. Don't hesitate to contact us.