Fishing Beads 6mm 8mm all Colours 25 50 100 250 500 1000 rigs traces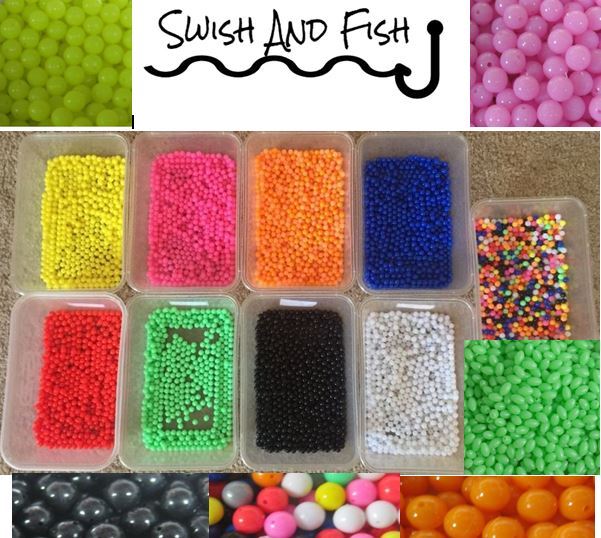 Swish and Fish Beads..... Lots of beads, Lots of colours.... Beads Beads Beads, Hole though the middle for the line!!!! You know what they are!!! Beads Beads and more beads. UK stock ready to post now!!!!.

Sea Fishing Beads 6mm all Colours 25, 50, 100 , 250 , 500, 1000 rigs, Traces UK stock.6mm and 8mm fishing beads various quantities, Attractors and knot protectors. crimp between swivels for snoods.Colours: Yellow, Red, Pink, Green, Orange, Black, White, Blue, Mixed. Lumi GreenOval beads are size 3x6mm and 5x8mmGoods are dispatched within 24 hours of payment.