10 X AG13, 357A,CX44, LR44W ALKALINE BUTTON / COIN CELLS BATTERIES 1.55V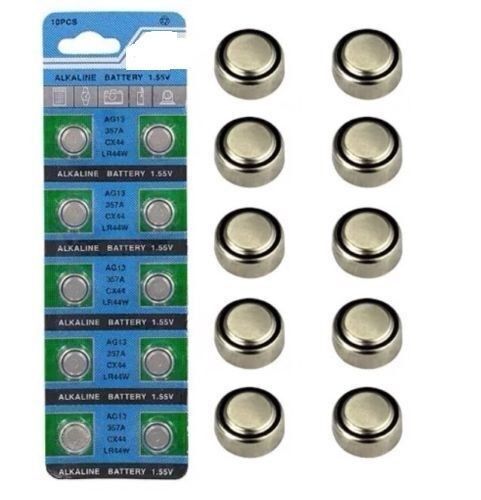 10 PACK AG13 LR44Alkaline Button Cell 1.5 V batteries G13 L1154 CX44 SR44 357A battery



ITEM DESCRIPTION



These AG13 are highquality button cell batteries. The AG13 can be used in many devicessuch as car key fobs and security systems, watches, clocks, PDAs,glucometers, cameras, digital thermometers, calculators and computerequipment, and much more. EachAG13 battery is individualy sealed onits on tearoff strip which means that you do not have to open the whole packjust to use one battery! The AG13 come in manufacturers packaging. 10 PACK OF 1.5V AG13 LR44 BUTTON CELL BATTERY - CX44 LR44W G13 357A HIGH QUALITY ALKALINE BATTERY .



packing



10 pic ag13 button cell battery.