BROWN BOLT DOWN FENCE POST SUPPORT 50MM 75MM 90MM 100MM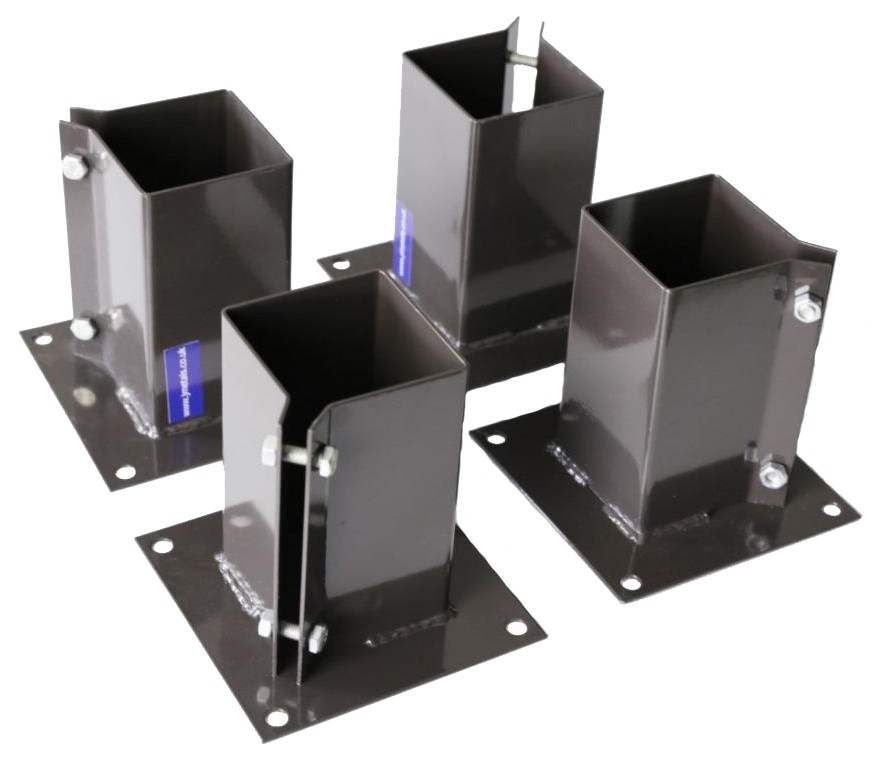 We are company based in UK. We are producing our products and pay special attention on the quality. We aim to satisfy our costumer needs and requirements as much as possible.



We produce timber holders in three universal sizes – 50mm (2"), 75mm (3''), 90mm (3.54"), 100mm (4''), 120mm (4.72") and 150 (5.9") mm.



These bolt down post supports are designed to be fixed down onto an existing concrete base. They don't require any holes to be dug or concrete to be mixed. They hold the fence posts above the ground level to help protect against rot and decay. Our fence supports are painted in brown color.



Please note that fixings for the base are not included. When buying one piece and orders from Northern Ireland and the Islands, delivery may take several days. We do not make deliveries to Channel Islands.



Dimensions:

Base width Holes Depth Base thickness 50mm 110 mm Φ 10mm 150mm 2mm 75mm 150 mm Φ 10mm 150mm 2mm 90mm 150 mm Φ 10mm 150mm 2mm 100mm 150 mm Φ 10mm 150mm 2mm 120mm 150 mm Φ 10mm 150mm 2mm 150mm 150 mm Φ 10mm 150mm 2mm Please contact us for discount if you require large quantities!