CAMERA CLEANING SOLUTION LENS BLOWER CLOTH DSLR OPTICAL CLEANING KIT & PROTECTOR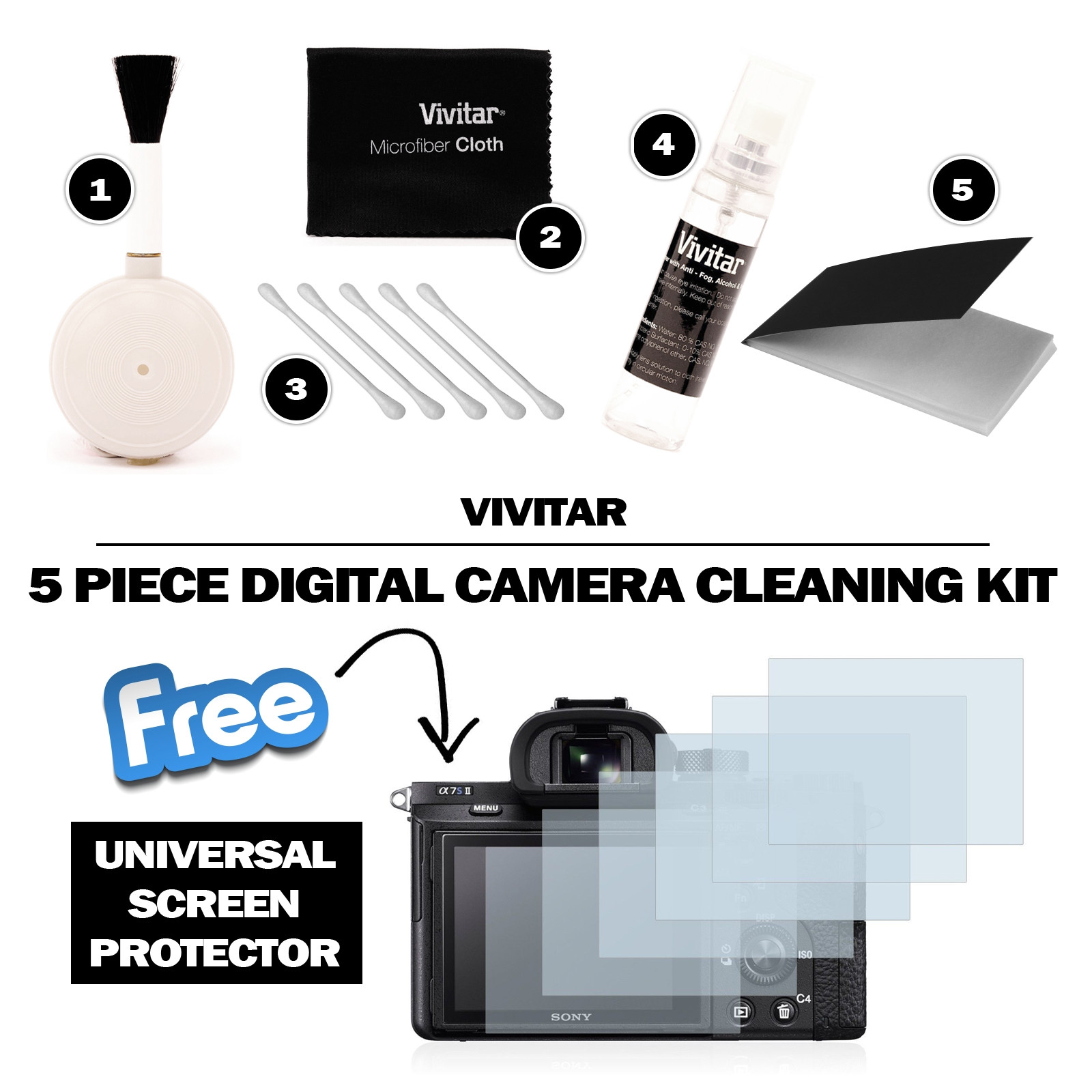 * FAST & FREE DELIVERY * FREE EXTENDED 60 DAY RETURNS *

NEW VIVITAR DIGITAL CAMERA 5 PIECE CLEANING KIT

This Quality, Vivtar Branded Digital Camera Accessories Kit Includes Just About Every Accessory That You Could Ever Need To Clean Your Digital / DSLR Camera.

What's Included?: 5 Piece Lens Cleaning Kit(Dust Blower / Lens Cleaning Solution / Lens Cleaning Tissue Pad With 25 Tissues / Microfibre Cloth / 5 X Cotton Tips)Screen Protector(Universal / Can Be Cut To Size If Neccassary)



BUY IT NOW FOR AN INCREDIBLE £2.99 INCLUDING FAST & FREE P&P - WOW!