Billion Dollar Whale:The Man Who Fooled Wall Street, Hollywood and the World PDF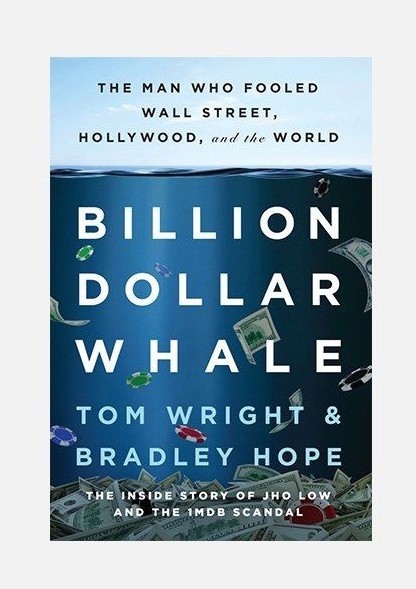 Product description

The definitive inside account of the "extraordinary" (Financial Times) 1MDB scandal, "a true life thriller" (Ben Mezrich) about a "modern Gatsby" who managed to swindle over $5 billion with the aid of Goldman Sachs and others--a "must read" (Booklist) "epic tale" (Publishers Weekly) that exposes the secret nexus of elite wealth, banking, Hollywood, and politics from two award-winning Wall Street Journal reporters.

In 2009, with the dust yet to settle on the financial crisis, a baby-faced, seemingly mild-mannered Wharton grad began setting in motion a fraud of unprecedented gall and magnitude--one that would come to symbolize the next great threat to the global financial system. His name is Jho Low, a man whose behavior was so preposterous he might seem made up.

An epic true-tale of hubris and greed, Billion Dollar Whale reveals how this young social climber pulled off one of the biggest heists in history--right under the nose of the global financial industry. Federal agents who helped unravel Bernie Madoff's Ponzi scheme say the 1MDB affair will become the textbook case of financial fraud in the modern age--and its fallout is already being credited for taking down the prime minister of Malaysia. With his yacht and private jet reportedly seized by authorities and facing money-laundering charges in Malaysia, an Interpol red notice, and an ongoing U.S. Department of Justice Investigation, Low has become an international fugitive.

For readers of Liar's Poker, Den of Thieves, andBad Blood, Billion Dollar Whale will become a classic, harrowing parable about finance run amok.

To view this files you must have PDF reader in your device/computer

PLEASE NOTE: You will be sent a DIGITAL E-Book(PDF Format) directly to your PayPal e-mail address within 24 hours of payment.

**No return or cancellation once we emailed the ebook** READ CAREFULLY BEFORE YOU BUY - NO REFUNDS ARE GIVEN FOR THINKING THAT YOU ARE PURCHASING A PHYSICAL BOOK

Make sure you know what you buy!

Please contact us BEFORE leaving any negative / neutral feedback or opening a case of any kind and we will try to resolve your problems as soon as possible.

Thanks for looking and your interest in buying.