New reduced contributions:  Sailing holiday Greek islands 2018 - AUG available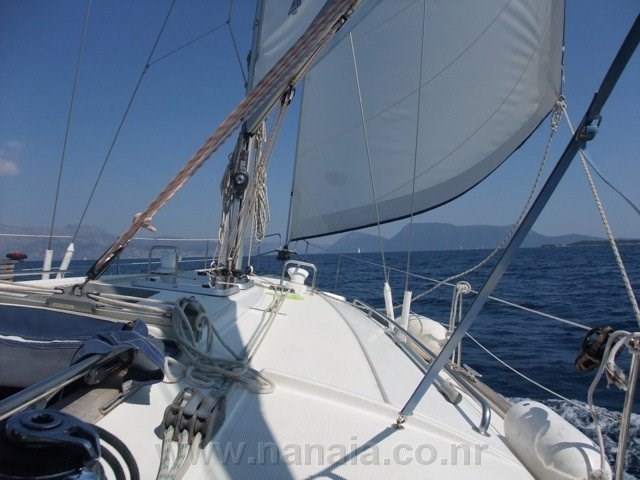 •STOP PRESS: AUGUST NOW AVAILABLE and RECOMMENDED CONTRIBUTIONS reduced 15% (new bookings only)Full details at s u n n y s a i l i n g (dot) n e t

•NOW IN THE ELEVENTH YEAR

•You are invited to join Capn Dex on the 42ft yacht Nanaia for one to two weeks as he explores the waters around Corfu and Ionian Sea this summer. Nanaia sleeps six in three separate cabins. In addition Capn Dex has his own cabin.

••This is an opportunity to expand your sailing skills and/or relax in the summer sun and seas of the Greek Islands.

••Families, Groups, Singles, Novices and Experienced sailors all welcome. Each trip is tailored to suit each crews wishes and experience.

••As a non commercial venture there is no charge. However contributions towards fuel, mooring fees, and boat maintenance will be expected. Flight and food costs are not included

•RECOMMENDED CONTRIBUTIONS for 2018 are now given on the website•Complete details of Nanaia, suggested itineraries, availability etc can be found on the website

•£1 gets you an email copy of last year's newsletter and puts you on the list for 2018, BUT everything can be found on the website New for 2018: In addition to the improvements for 2017 (new sail, new bedding, dinghy, new outboard etc) it is proposed to provided WIFI coverage from each of the main cabins plus rechargeable fans for those hot nights



•Contact Stuart (Capn Dex) via the website for more details, recommended contributions etc.