Fireman Sam Figures~Mike,Helen & Mandy Flood,Steele,Dilys,Elvis,Penny,Tom..-Used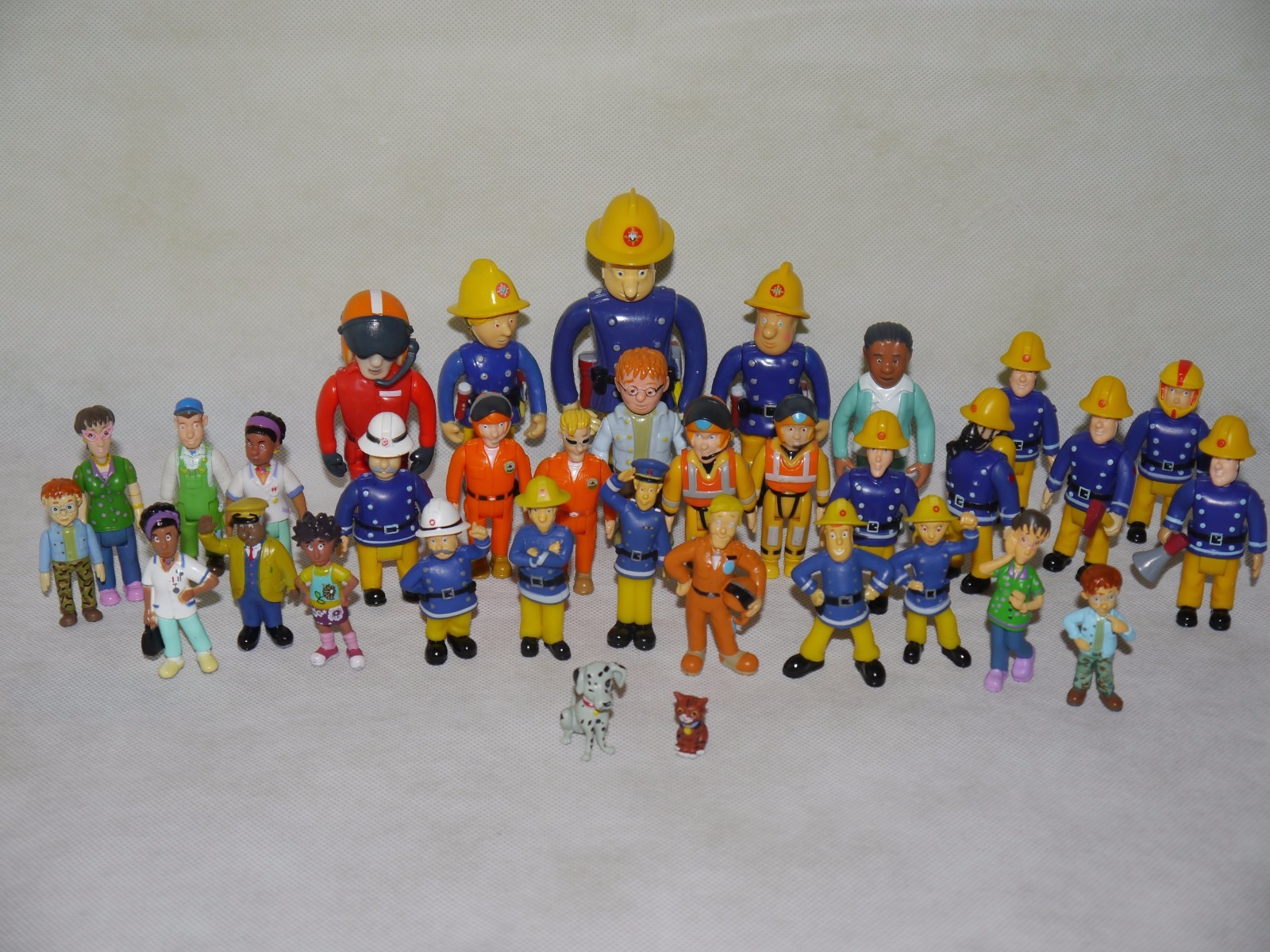 Fireman Sam Characters

Used

Quick dispatch.

Please choose from the following figures :

Large ( with movable legs,arms and heads )

FIREMAN SAM 9 cmPENNY MORRIS 9 cmTOM THOMAS 9 cmHELEN FLOOD 8 cmNORMAN PRICE 7 cm

Medium ( with movable legs,arms and heads )

FIREMAN SAM 7 cm

ELVIS 7 cm

OFFICER STEELE 6,5 cm

MIKE FLOODHELEN ( Nurse Flood ) 5,5 cm

NORMAN PRICE 4,5 cm ( only head movable )

DILYS PRICE 7 cm

TOM THOMAS 6,5 cmFIREMAN SAM with mask and oxygen gear 7 cmTOM THOMAS in pilot uniform 6,5 cmSAM in lifeguard outfit 7 cmPENNY in lifeguard outfit 6,5 cmFIREMAN SAM with AXE 7 cm

FIREMAN SAM with MEGAPHONE 7 cm

FIREMAN SAM QUAD BIKE 6,5 cm

Small ( not movable )

Dilys Price 6 cmNorman Price 4,5 cmElvis Cridlington 6 cmPenny Morris 6 cmFireman Sam 6 cmStation Officer Steele 5 cmChief Fire Officer Boyce 6 cmTom Thomas 6 cmTrevor Evans 5 cmHelen Flood ( Nurse Food ) 5,5 cmMandy Flood 5 cmRadar with bone 3 cmRosa the Cat 2 cmRadar ( dog ) 3 cm



All of the sizes are approximately .

As these are a used figures please be aware of some general tear and wear of the figures (paint loss also - mainly on hands in some cases).Some figures are in an excellent condition also.Figures photos are for general purpose only.Figures posted to you might be in different condition than these shown on the photos.

INTERNATIONAL POSTAGE

For International buyers I can offer 2 postage options:

£9.99 ( International tracked service )or£3.99 ( International not tracked service )

Please note,that if you choose a cheaper postage option you agree to take over responsibility in case of lost or damage of the parcel ( proof of posting will be available ),so it will be on the buyer's own risk.

Any questions please feel free to ask.