Static Caravan Transport throughout the UK. £200,000 insurance cover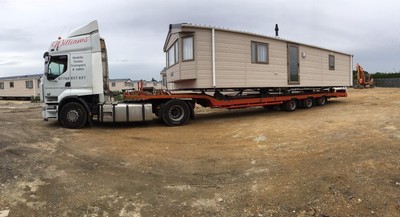 This sale is for my contact details only.

Static Caravans and Chalets bought and sold.

Twin Units Separated - Transported - Put Together full sheeting service.

With having depots in South London and North Wales we are well placed to transport all over the UK.

Please get in contact to discuss your transport needs and to receive a very competitive quote.If the transport is not urgent we may be able to do it on a return load at a discounted rate.

With over 25 years transporting all over the world you are in safe hands.

Email: billywilliamsandsons@gmail.com.Tel: 07768857857.