SOEX Herbal Shisha Molasses - Non Tobacco Flavour For Hookah - Many Flavours 50g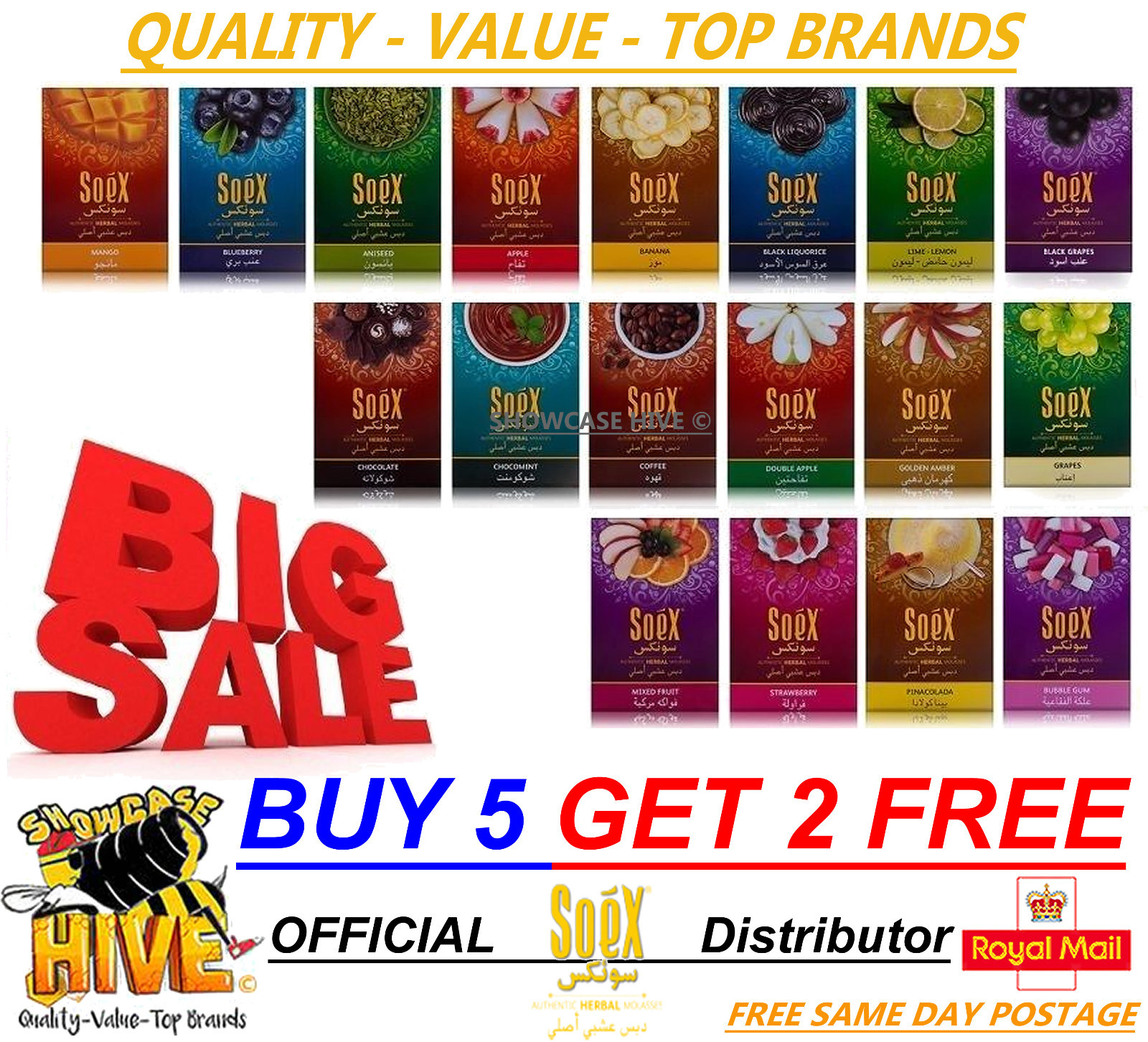 Now in stock 100% Genuine Original Natural SoeX Herbal Molasses.

SOEX was the first company to introduce a 100% tobacco-free shisha mixture. All of our SoeX products are sold in 50-gram packages only.

Soex Herbal Hukka is a tobacco free hookah molasses suitable for any shisha pipe. SoeX tobacco free hookah molasses comes in a variety of flavours and you can either pick a combo or specify the individual shisha herbal mixtures in the A hookah's nothing but an ornament without the shisha, and fortunately hookah users are spoilt for choice where that's concerned. Whether your buds prefer the taste of apple, grape, pistachio, blueberry, cardamom, mango or a host of other options, it's easy to find shisha flavours that you'll love.Shisha has become the smoking option of choice for a wide range of people of late, as shisha is typically made with a mixture of fruit pulp, honey or molasses, dark leaf, and vegetable glycerol. The result is a cool, light, and flavourful smoke.

Many more flavours will be in stock very soon.