Peggle 2 - Xbox 360 - Full Game Digital Download CD Key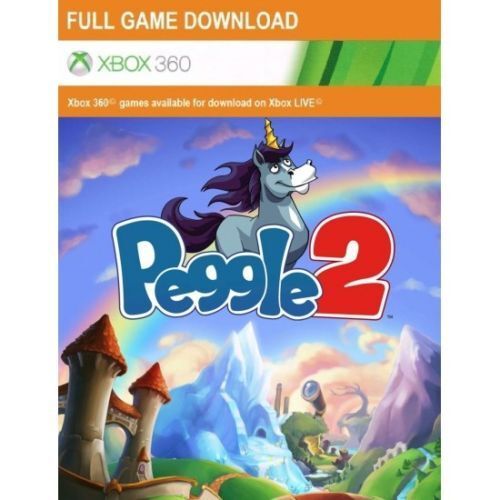 Product Description:This is a CD key and not a physical copy.Peggle 2 is a magical game full of bouncing balls, magical pegs and bricks made of pure compressed joy! Test your luck and skill by clearing pegs, bashing bricks and timing your shots just right to achieve EXTREME FEVER! Discover 5 magical Peggle Masters and use their preposterous powers over 120 levels and trials to shatter expectations and acquire high scores beyond the realm of plausibility ! And then, once you've honed your talents, deploy them against others in 4-player Peg party mode, or against a single opponent in Duel mode.How to redeem: Sign in to the Microsoft account for which you want to use the prepaid code then press the guide button on your controller select games & apps and then select redeem code enter the 25 character prepaid code and then select done, when you are promoted select yes to confirm the redemptionPostage:Item will be delivered to the E-mail address eBay has listed on your account.Delivery can take up to 24 hours via email however most are delivered within 15 minutes.This is not a physical disc but a Digital Download Code. Please do not expect to receive a physical disc in post.

Please note the 18th December is the last recommended order date for Christmas delivery for all orders via myhermes/shutl this is not guaranteed however. The last recommended order date for Christmas delivery on all 1st class items is the 20th December again this is not guaranteed.