16X DOUBLE SIDED STICKY SELF ADHESIVE WEATHERPROOF NUMBER PLATE FIXING KIT PADS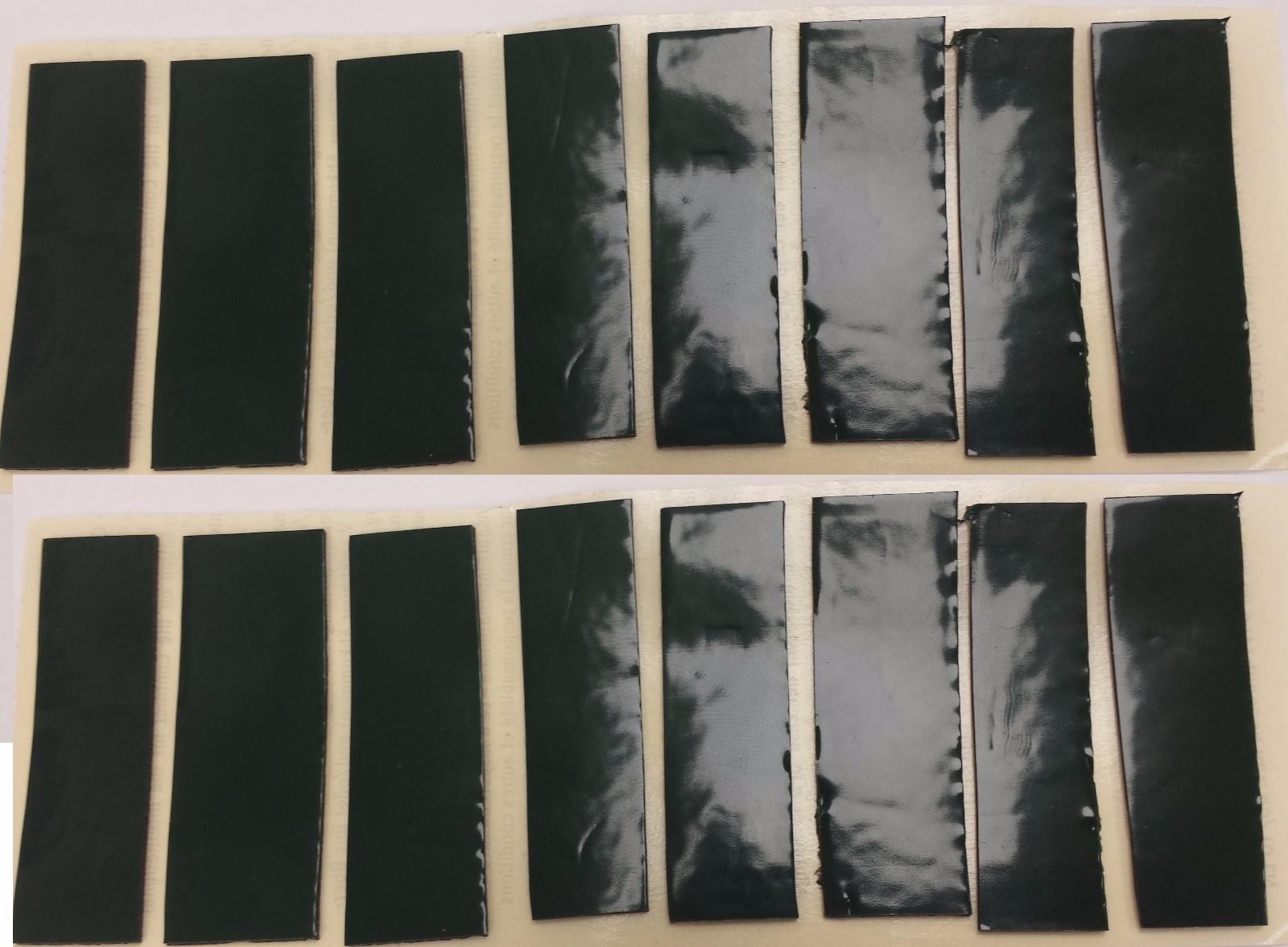 16 X DOUBLE SIDED STICKY SELF ADHESIVE WEATHERPROOF VALET PROOF NUMBER PLATE PADS



Dimensions: (HANDCUT)WIDTH: AT LEAST 10MM X LENGTH: 50MM





THESE ITEMS HAVE BEEN HAND-CUT AND WIDTH WILL VARY. BUT IT WILL NEVER BE LESS THAN 10MM AND IN MOST CASES IT WILL BE MORE. THEY HAVE EXTREME ADHESIVENESS AND WILL DO A BETTER JOB THAN MOST ADVERTISED.

FITTING INSTRUCTIONS: FOR BEST RESULTS IT IS RECOMMENDED THAT YOU THOROUGHLY CLEAN BOTH SIDES TO BE STUCK. THEN HEAT THE PADS UP USING A HAIRDRYER OR OTHER TOOL. THEN USE FOR BEST RESULTS. CAN BE CUT AND RESIZED.

GOOD QUALITYSTRONGSELF ADHESIVEWEATHEPROOFVALET JET-WASH PROOF



NO NEED FOR UNSIGHTLY SCREWS OR DRILLING INTO YOUR VEHICLEYOUR NUMBER PLATE WILL BE HELD FIRMLYNO TOOLS REQUIREDQUICK AND EASY



ALSO SUITABLE FOR GENERAL USE AROUND THE HOMEAND ARTS AND CRAFTS

THESE ITEMS ARE AVAILABLE IN BULK RETAIL QUANTITIES. PLEASE ENQUIRE WITH YOUR REQUIREMENTS AND WILL REPLY ASAP

IF YOU REQUIRE SPECIFIC FITMENT INFORMATION THEN PLEASE CONTACT US AND WE WILL BE HAPPY TO HELP.

PLEASE INFORM US IF YOU REQUIRE A PART THAT WE DO NOT HAVE, 99% OF THE TIME WE WILL BE ABLE TO GET IT FOR YOU.

NOTE: POSTAGE PRICES QUOTED/ FREE POSTAGE AND PACKAGING IS FOR UK MAINLAND ONLY. IF YOU LIVE OUTSIDE OF THE UK MAINLAND OR ARE REGISTERED TO A BFPO ADDRESS THEN THERE MAY BE AN ADDITIONAL POSTAGE CHARGE. IF IT DOES NOT COST US EXTRA - WE WILL NOT CHARGE YOU EXTRA.IF A LISTING IS SAID TO BE FOR COLLECTION ONLY - THERE WILL BE NO POSTAGE CHARGE QUOTED. IN THE EVENT THAT YOU CAN'T COLLECT IT - AND REQUIRE THAT IT BE DELIVERED - THEN PLEASE CONTACT US AND WE WILL TRY TO GET A QUOTE FOR YOU. IF YOU REQUIRE INTERNATIONAL DELIVERY THEN PLEASE CONTACT US FOR A QUOTE.PLEASE ENQUIRE WITH ANY QUESTIONS BEFORE PURCHASING TO AVOID DISAPPOINTMENT WITH YOUR PURCHASE.KINDLY LEAVE A CONTACT TELEPHONE NUMBER AFTER PURCHASING IN CASE WE NEED TO CONTACT YOU.WE CAN BE CONTACTED THROUGH EBAY - OR THROUGH 07709176245 BY CALLING - TEXTING OR - THROUGH WHATSAPP.METHODS OF PAYMENT ACCEPTED ARE: PAYPAL - COLLECTION - CARD PAYMENT AND BANK TRANSFER.PLEASE READ OUR TERMS AND CONDITIONS IN THE 'RETURNS POLICY DETAILS'SECTION LOCATED UNDER THE 'POSTAGE AND PAYMENTS' TAB. PLEASE FEEL FREE TO REQUEST A FULL COPY OF OUR TERMS AND CONDITIONS.PLEASE REMEMBER TO LEAVE YOUR FULL ADDRESS WHEN PURCHASING AND ANY SPECIAL INSTRUCTIONS YOU WOULD LIKE US TO PUT ON THE PARCEL (LIKE LEAVE WITH A NEIGHBOUR IF NOT IN). PLEASE ALSO LET US KNOW IF YOU HAVE NOT ALREADY SPECIFIED - THE NAME OF THE BUSINESS - UNIT NUMBER - DOOR NUMBER (EXAMPLE 1A OR 1B ETC). PLEASE MAKE SURE THE ADDRESS YOU HAVE PROVIDED IS COMPLETE. THIS WILL HELP US AS THE SELLER AND YOU AS THE BUYER AVOID CONFUSION BY THE COURIER.THANK YOU FOR YOUR UNDERSTANDING AND YOUR CUSTOM.