Large antique wardrobe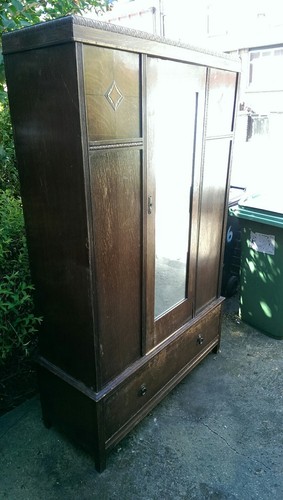 UPDATE - THIS ITEM HAS BEEN ADVERTISED ELSEWHERE AND MAY BE SOLD/TAKEN AT ANY MOMENT. Please contact me in the first instance.



I have had this for many years. It now requires a new home. It would make an excellent restoration project or use as is.



Collect free of charge from 46 Luxor Avenue, Leeds LS8 5JU.

It is stood in the back yard under a dust sheet.



It dismantled onto 3 pieces without the need to unscrew or break.



Please come and take it away before it rains!



Thank you.