2 x Energizer LR54 1.5V Alkaline Battery 189, AG10, V10GA, LR1130, D189A, 389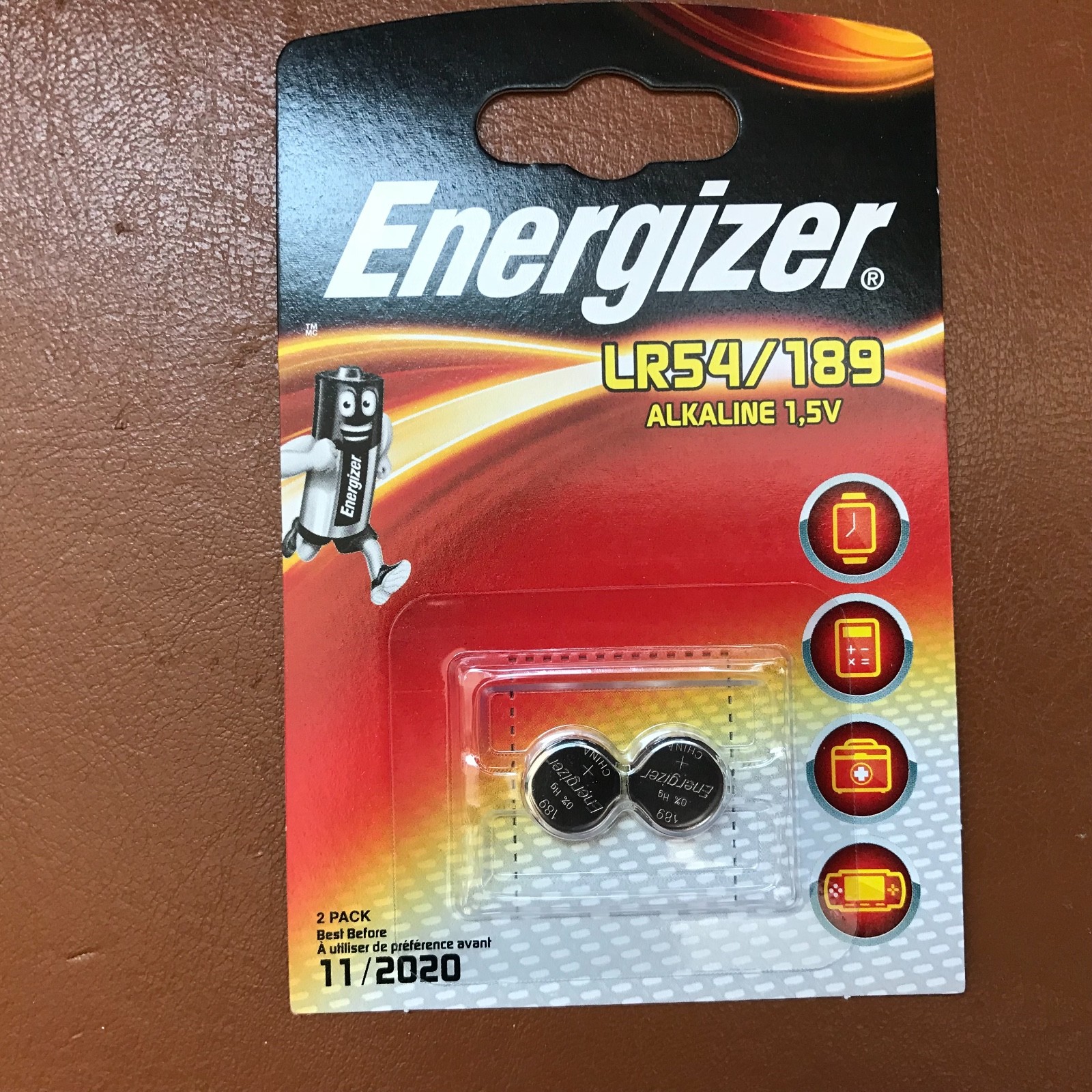 >>> Price Reduction with Fast & Free Delivery <<<Pack of 2 Original LR54/189ENERGIZER LR54/189 Alkaline 1.5VUSE FOR : Watches, Calculators, Toys and Games, LED lights and Photographic Applications.LR54, 189, 10L/122, 389A, A05, GP89A, L1131, LR1130, RW49, V10GA, WL10, A120, AG10, G10, G10A, GP189.Fully charged and ready to use from the pack Latest ENERGIZER Retail Pack with Longest Expiry Date****Special Offer Limited Time****

CONTENTS:

Pack of 2 Original LR54 Energizer Battery (2Batteries)Buy with confidence:We treat all our customers with fairness and professionally. We do not misrepresent our items and if you need us after your purchase, we are right here and will do everything in our power to help you resolve any issues and to enjoy the product.Shipping:First Class and Express orders placed before 4:30pm are shipped on the same day. All other orders are shipped next working day and follow Royal Mail's delivery estimate.Returns:If you change your mind after you have received the order, you can simply return it and we will issue full refund less initial postage costs.If you wish to return an item that is faulty for exchange or refund, we will send you a prepaid mailing label so you don't pay any postage.For all returns please contact us first to obtain an authorisation number so that we can identify your package and update your account accordingly.

Important Note:We record product serial numbers before shipping every order and we report any fraudulent activity.