COMPATIBLE INK CARTRIDGES REPLACE EPSON 18XL DAISY - (T1811 T1812 T1813 T1814)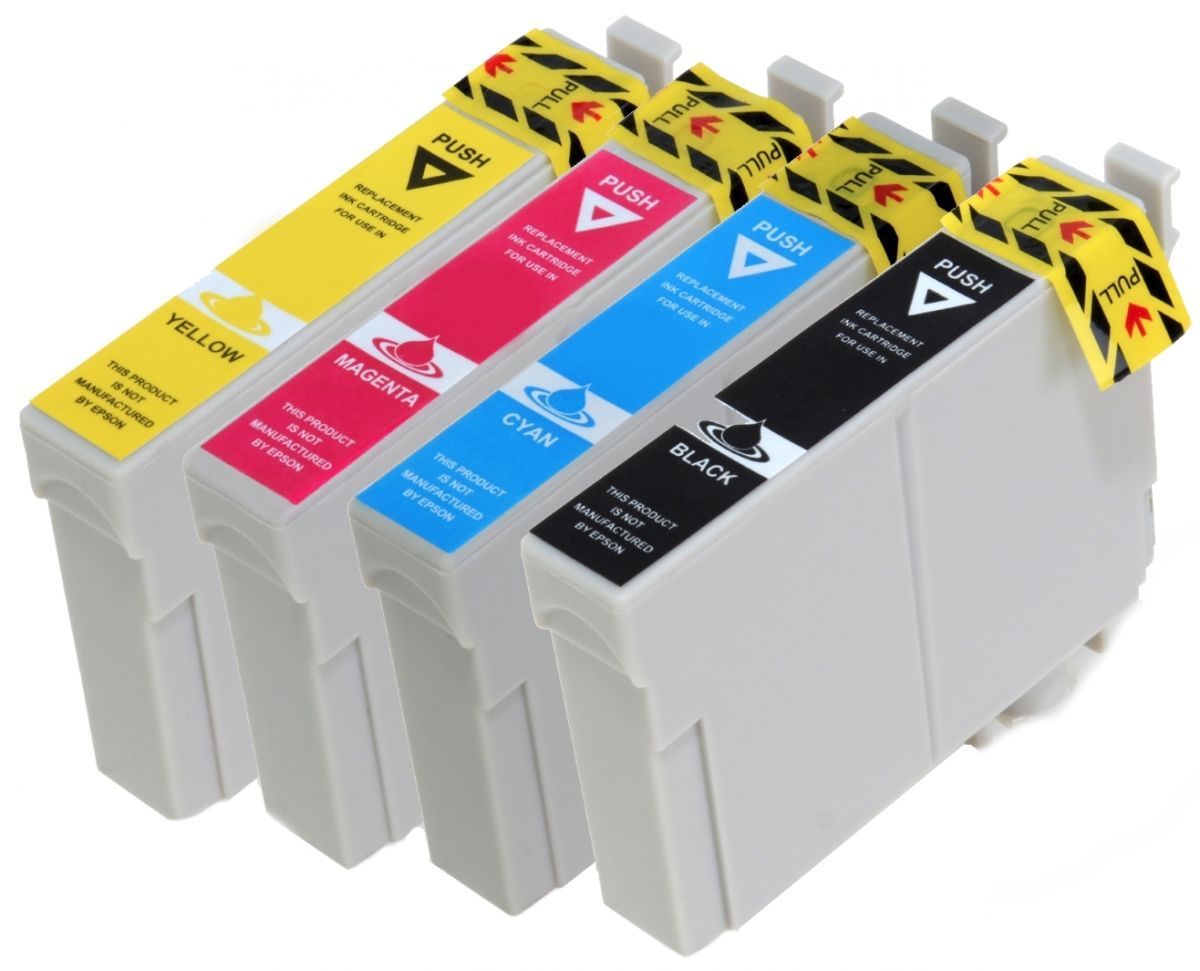 Compatible Ink Cartridges (Non-OEM - Replace Epson T1806 Daisy) New!!

4 Compatible Ink Cartridges for use in the following Epson printers:XP-30 XP-102 XP-202 XP-205 XP-212 XP-215 XP-225 XP-302 XP-305 XP-312 XP-315 XP-322 XP-325XP-402 XP-412 XP-415 XP-422 XP-425

Inks Available:Black Replace T1811Cyan Replace T1812Magenta Replace T1813Yellow Replace T1814

Quality:Our cartridges are brand new, vacuum sealed and manufactured to the highest standards (ISO 9001). They also carry the latest version chip for the printer models above.Capacity:These cartridges contain 18ml ink.

Payment:Payment by Paypal preferred. Cheques accepted from UK customers - orders will be dispatched once payment has cleared.Delivery:All orders will be dispatched within 2 working days of payment. We obtain proof of posting.Returns:This product should reach you in perfect condition. If you are not happy with your purchase you may return it within 14 days for a full refund.Feedback:If there is any problem with your purchase please contact us first in order to resolve this before leaving negative feedback.