Stainless Aluminium Mesh Insect net Mouse Rodent Reptile Air bricks modelling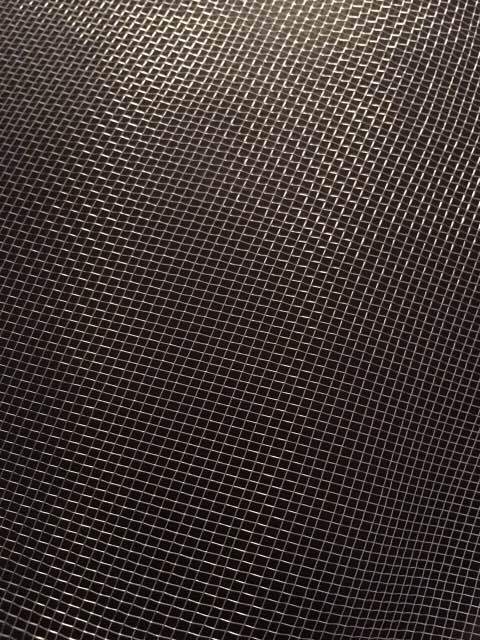 Aluminum Woven Mesh / Mouse Mesh / Air Bricks, Fans and vents cover mesh





Ideal to cover air bricks, fans and vents and any hole.

(do not cover gas vents, gas appliances or heating duct!)

Perfect to keep any insects, spiders, small animals, slugs, snails, mouses and all rodents away and lets the air flowing in.

Also good for modelling, it bends easily.

Strong, but easy to handle and install, easy to cut with a strong pair of scissors.

Environmentally friendly, weather resistance, never rust and will not leave rust stains on brick or wood or any other material.



Specifications:



Colour - Light Grey/silver



Mesh Count - #18 x 16#

18 holes per linear inch in one direction and 16 in the other



Wire Diameter - 0.28mm



Aperture - 1.13mm x 1.31mm



Open Area % - 60% - very good airflow



Weight (kg/m2) - 0.21kg.



SIZE GUIDE:


A0: 841 mm x 1189 mm 33 in x 46.81 in A1: 594 mm x 841 mm 23.39 in x 33 in A2: 420 mm x 594 mm 16.54 in x 23.36 in A3: 297 mm x 420 mm 11.69 in x 16.54 in A4: 210 mm 297 mm 8.27 in x 11.69 in A5: 148 mm x 210 mm 5.83 in x 8.27 in A6: 105 mm x 148 mm 4.13 in x 5.83 in

We can do other sizes as well, please feel free to contact us if you need different size.



Note the sheet size is approximate and sheets can vary by 1cm in either length or width and can occasionally come up short due to the nature of the product when cut.



Posting and packaging:

From size A6 to A4 we post the mesh in flat package, from size A3 to A0 we send them rolled up.

All orders will be posted in 1 working day, with economy postage (usually arrives in 2-3days), all weekend orders are posted on Monday. We offer free postage to all of our customers, you can select first class postage at check out, in that case extra fee applies.



Thanks for looking,

We sell other meshes and frames, please check our other listings or email us if you need more information.